Automotive applications
A plastic as strong as metal that can be molded freely and contributes to vehicle weight savings. GENESTAR™ has superior long-term heat resistance, chemical resistance, water absorption, and fuel barrier properties and is used in various automotive components such as sliding system, fuel system, and intake system. Its heat resistance enables it to be increasingly utilized not only in gears and bearings but also in plumbing and the intercooler tank, and it is also been recently considered for utilization in electric vehicles.
In-vehicle requirements and examples of use
GENESTAR™ is excellent in meeting these requirements. It's mainly applied in the following parts.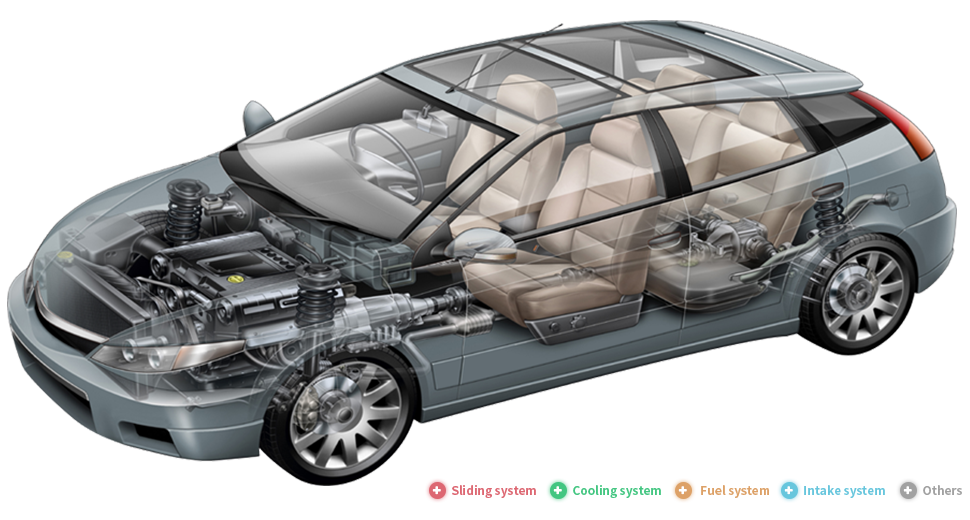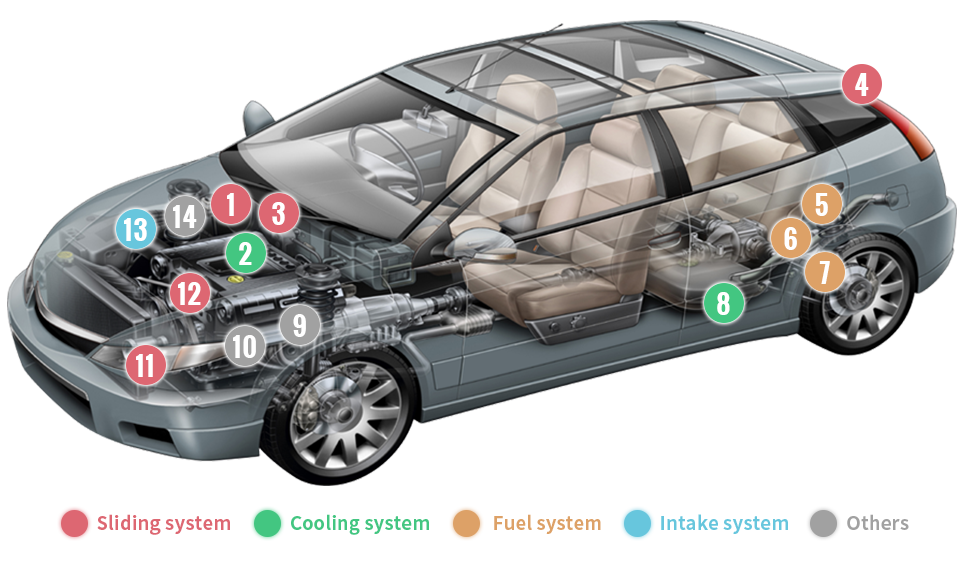 GENESTAR™ is applied in various parts in the automotive industry.
Grade search